From Consumer to Conserver: How Midz Makes Products for a Better Tomorrow
Source: All images courtesy of https://midzplasticfree.uk/
Not-so-fantastic Plastic
I think we can all agree that plastic has many applications and uses, and we're all guilty of owning items made partly, or entirely, out of plastic. Whilst these plastic products are in use, there isn't a problem. The problem arises when the plastic needs to be disposed of, and the ways in which we do this. Only 9% of plastic products are recycled; this leaves a whopping 91% to be dumped into landfill, and which eventually finds its way into our oceans.
Our world produces a staggering 300 million tons of plastic each year, of which roughly 50% is single-use. As the name suggests, these are things like plastic bags and straws, items that are used once and then immediately thrown away. That is a lot of waste sitting in dumps and being consumed by marine wildlife, damaging both the environment, and the lives of over 700 species of ocean creatures.
Image created by Josh Stevenson
From Beginning to Midz
For Midz, the founder of Midz Plastic Free, she found this unacceptable. Although she started out like many of us - a large-scale consumer of clothing, handbags, and other unnecessary items that will see little practical use - her personal journey brought her to a place of enlightenment, and her mission to create simple, sustainable products began.
Source: Image of Midz, courtesy of https://midzplasticfree.uk/
Her journey began in July of 2019, when she began to scrutinise the ingredients used to create the products that we consume every single day. 'I fell into a rabbit hole of information on SLA, parabens and many everyday ingredients that unsettled me more and more', Midz says, and she began to research natural, sulphate-free options that she could use instead. And like any passion, the research spiralled and transformed into a need to remove harmful materials from as many household items as possible, and start spreading them to the wider population.
The need to live a greener life was reinforced for her while holidaying in The Philippines with her family. She recounts, 'Snorkelling with my, then, 7-year-old in crystal blue water, so clear you could see blue starfish clinging to the rocks and the bright coral beneath us. I knew I had to do my bit to ensure my children and future generations would also be lucky enough to enjoy nature's true beauty.'
The brand began life at a small stall in Alexandra Palace Farmer's Market, where Midz's vegan, eco-friendly and plastic-free products were a big hit with customers both young and old. It was just a few months later when the pandemic hit the UK, and the market stall had to close. But that didn't mean the end for Midz, it was only the beginning.
Expanding the Brand
Midz began documenting her journey on Instagram and selling her products online in May 2020, to a staggeringly positive reception. 'I am so grateful for the support and loyalty already shown and I would like to take this opportunity to thank everyone for their trust in me. We all realise that the goal is not perfection, just simply better choices.' Midz states. Part of her brand is recognising the difficulties people can face in making greener choices, and giving tips and tricks for promoting an eco-friendly lifestyle. 'It's realistic to start with those small switches, say, a bamboo toothbrush when our plastic ones wear out, a little more thought with purchases so they are sustainable and built to last. […] Gradual changes here and there still add up to a huge difference.' And consumers seem to agree, as her sales and stock continued to grow throughout the year and the brand was rising in popularity.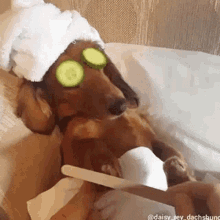 Planning for the Future
However, in November of 2020, things took an unexpected turn as Midz was diagnosed with Breast Cancer. Midz has confided that the cancer was in its early stages and has since been removed. She has been undergoing chemotherapy to complete her treatment.
But, despite this, Midz is going strong and refuses to stop in her endeavour to better our planet. 'After my diagnosis, it has become more important than ever to ditch plastic, toxic household products and beauty cosmetics. I believe some ingredients are contributing factors to disease and illness including some cancers.' Midz says, and while she admits that her upscaling may begin to progress slower than planned, she has no intention of stopping.
As of the 1st of February 2021, Midz's new website (https://midzplasticfree.uk/) has launched, where she is working with various sustainable brands to bring you a wide variety of everyday items that are both well-crafted and eco-friendly. And each one comes with a complete description about the brand and the materials that they use, so that you can be assured that you are purchasing quality products. One example is the bamboo cotton buds, provided by Zero Waste Club. They are biodegradable and are packaged in recycled kraft paper, which is also 100% biodegradable and recyclable.
And if that wasn't enough to convince you, she has officially partnered with Tree Sisters (https://treesisters.org/), who will plant a tree for every order placed with Midz. Even more reason to go and place an order right now! Beautiful, natural products that are better for your body, and for your planet.
MidzPlasticFree Facebook: https://www.facebook.com/midzplasticfree.uk/
MidzPlasticFree Instagram: https://www.instagram.com/midz_plastic_free/